We are adopting measures to reduce our water and environmental footprint, ensuring adequate resource management and betting on ecological balance.
Clean Water and Sanitation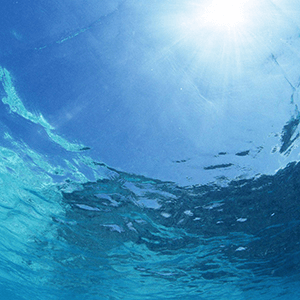 Water is a fundamental and highly consumed resource in our productive processes. Therefore, year after year, we are concerned with conserving and reducing consumption of this important resource.
In 2019, the total water extracted was 1,434 million liters, practically the same amount as in 2018.
Likewise, since 2017, the Complejo Duque of Herdez, the Mexico Plant, and the Mexico Distribution Center recover and use rainwater to water gardens. This year, we were able to collect 76 million liters of rainwater.
Responsible Production and Consumption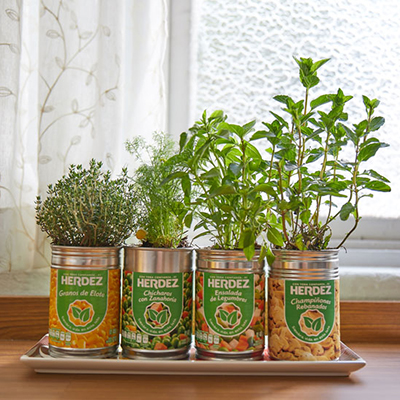 For a more lively world (Por un mundo más vivo) is a movement backed by the Herdez brand, which integrates actions, councils, and initiatives that promote responsible consumption habits to conserve the planet.
Through this platform, we carry out several initiatives that have not only helped is un growing brand loyalty and increasing net sales in the first half of 2018, but that have also allowed us to contribute to improving environmental conditions by promoting a culture of recycling and reusing cans, and creating awareness on marine ecosystems by cleaning beaches.
The initiatives promoted by this platform are:
Recycle the can: initiative whereby we promote a culture of recycling and reusing cans among our consumers, for the purpose of generating positive impacts on the environment and Mexican society, transforming the cans collected in ecological heaters (2017) and wind turbine generators (2019) for vulnerable communities.

Adoption centers: we encourage consumers to adopt and take care of one of the more than 230 thousand plants in our itinerant adoption centers. We also invite consumers to learn in our website other forms of reusing cans and tips to take care of adopted plants.

Kitchen Garden: we incentivize the reuse of immediate waste packaging to create home vegetable patches through a limited edition of our vegetable cans with paper labels with seeds.

Beach Cleaning: by buying Herdez tuna, we transform a percentage of purchases to assist in cleaning Mexican beaches. In alliance with the Bajío Acuario the Blau Life Foundation, and 1,600 volunteers of the State of Quintana Roo, we have cleaned 102 km of beaches, picking up 21 tons of gulfweed and half a ton of trash.
In our production processes we seek to use natural resources efficiently, thus satisfying our current needs without jeopardizing their availability for the future, and we seek greater reincorporation of our waste in new production chains.
In 2019, we achieved the recycling of 2.59% of our inputs (156,615.95 pieces) (1) and 75% of the waste that we generate went through a recycling process.
(1) The only material considered to contain recycled material is corrugated fiberboard at an estimated 80%.
Climate Action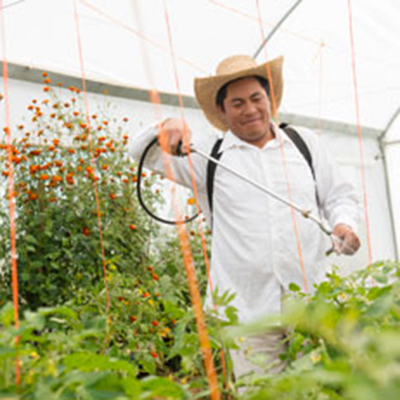 Agriculture Sustainability Program
The goal of the Sustainable Agriculture Program is to generate high quality food products, avoiding an alteration to environmental balance, adequately using natural resources and maintaining their integrity for future generations.
The main benefits of the program include: cost reductions for suppliers, environmental impact reduction, and generation of higher quality agricultural raw materials.
Producers are audited under the guidelines of the Good Health Practices for Agricultural Products Manual with two main criteria: Agricultural Good Practices Manual and Agricultural Sustainability Program.
In 2019, we evaluated 45 of our fresh raw material agricultural suppliers that represent 100% of their category. 15% of these were new suppliers.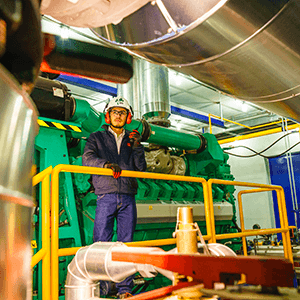 We are committed to generating actions to reduce our environmental footprint, efficiently using energy resources and prioritizing the use of fuels with lower environmental impact.
For the purpose of reducing fuel consumption and the use of electricity, we carry out different initiatives focused on savings and efficiencies.
63% of the energy consumed by Grupo Herdez comes from clean sources. We achieved this by using wind power and the energy from our Cogeneration Plant inaugurated in 2017.
In 2019, we reduced our total CO2 emissions by 4%, due to equipment conversion and adaptation actions, equipment replacement, and process redesign.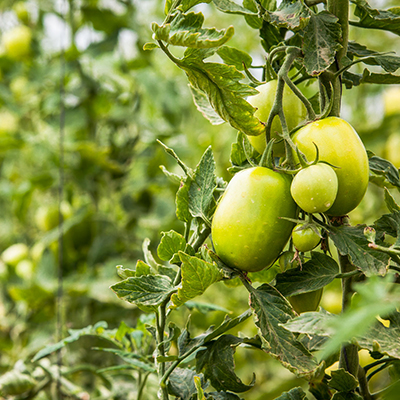 Without natural resources, Grupo Herdez could not exist. Therefore, it is crucial to work under a sustainability system that enables us to anticipate and manage the impacts derived from environmental changes to guarantee sustained growth in our operations.
Each of our business units has change agents that, jointly with other departments of the company and our stakeholders, design strategies, directives, and policies focused on generating actions that favor environmental care and protection; this way, we promote a culture of respect, care, and synergy that allows us to overcome the climate, social, and political change that we face on a yearly basis.
Our plants submit to internal and external audits under the terms of reference of the Federal Environmental Protection Agency (Produraduría Federal de Protección Ambiental (PROFEPA)); with this, we have been able to obtain and ratify the Clean Industry Certification (Certificación de Industria Limpia) in six of our plants. Also, our qualified personnel is in charge of the execution and report of the actions and performance indicators of their city.