We are committed to nutritional health, reducing malnutrition levels, and seeking to reduce food waste.
Zero Hunger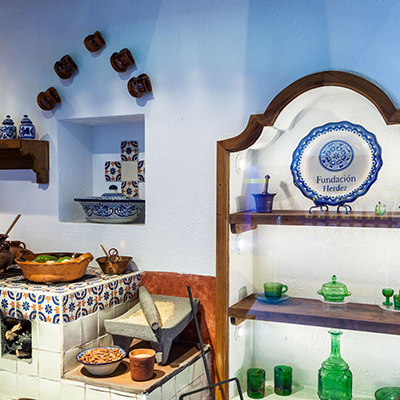 We celebrated the opening of the new headquarters of Fundación Herdez in San Luis Potosí, also known as Casa "Doña María Pons", located in Barrio de Tlaxcala, where the first "Doña María" mole factory was located.
As a result of the 25th anniversary of Biblioteca de la Gastronomía Mexicana, the Foundation prepared and exhibited just about an exact replica of El Cocinero Mexicano, the first book on cuisine of independent Mexico, published in 1831.
In addition, in an effort to contribute to the fulfillment of Sustainable Development Goal 02: Zero Hunger, 1,851.9 tons of food were donated.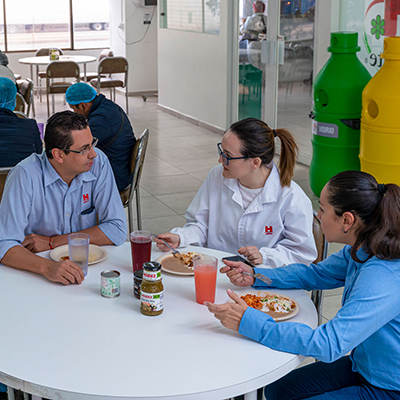 Through the Healthy Eating Program, we provide nutritional advice to our collaborators through healthy eating plans and follow-up on monthly appointments.
Currently, the program operates in Mexico City, the State of Mexico, Los Mochis, and San Luis Potosí.
In 2022, we had 1,265 appointments with collaborators in Mexico City, the State of Mexico, San Luis Potosí, and Sinaloa.
Thanks to the change in the eating habits of our collaborators, we achieved a total weight loss equivalent to 360 kg in 2022.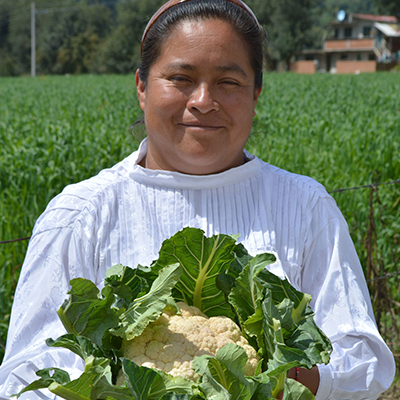 The Barter Market is a fair trade initiative with which we contribute to improve the quality of life of the families benefited by the Saber Nutrir program, by marketing  the products grown or produced in the family vegetable patches, at competitive prices between our collaborators.
In this project, our collaborators from corporate offices exchange recyclable waste such as cardboard, cans, paper, PET, Tetrapack, and glass for vegetables, herbs, fruit, and embroidery from the Mazahua community in the State of Mexico.
After four events, these are our results:
We have benefitted 6 Mazahua communities

We have collected close to 3 tons of recyclable material (cardboard, cans, paper, PET, Tetrapack, and glass).

We have acquired a total of 994kg of products, generating approximately $800 of extra income per Mazahua family, per event.
*The usual average income per family is $700 per week from different activities, without considering the Barter Market.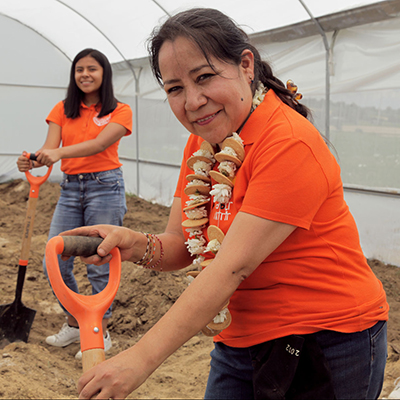 The commitment to contribute to the social development of Mexico is also reflected in the effort of our collaborators. Through corporate volunteering, we annually contribute close to 300 hours of work for the installation of the productive projects of Saber Nutrir.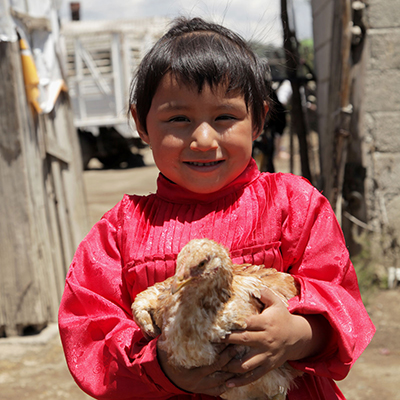 Saber Nutrir is Grupo Herdez's social responsibility program, which contributes to improving the quality of life of Mexican families with food vulnerability, with the aim of contributing to the development and well-being of children in these communities.
We work in alliance with the Pro Mazahua Foundation in communities in the State of Mexico and Yucatan, to carry out child nutritional monitoring, as well as the installation of food security, safe water and marketing projects.

Achievements
Productive projects in communities

2,071 productive projects


36 rural communities

1,448 families benefited

 
Sponsor program
79 sponsored children to 2022