Over 100 years of experience and gastronomic legacy
We are leaders in the processed food sector, and an important player in the ice cream category in Mexico as well as in the Mexican food segment in the United States.
To grow for another century, bringing to Mexicans the best of the world's flavors, and offering to the world the best of Mexican food.
To place quality foods, beverages and products within the reach of consumers, under brands of growing prestige and value.
The above is reflected in the quality of our products and services resulting from our work and, therefore, in the opinion that our clients and consumers have about us.
Brand presence
Plants
Distribution centers
Brand presence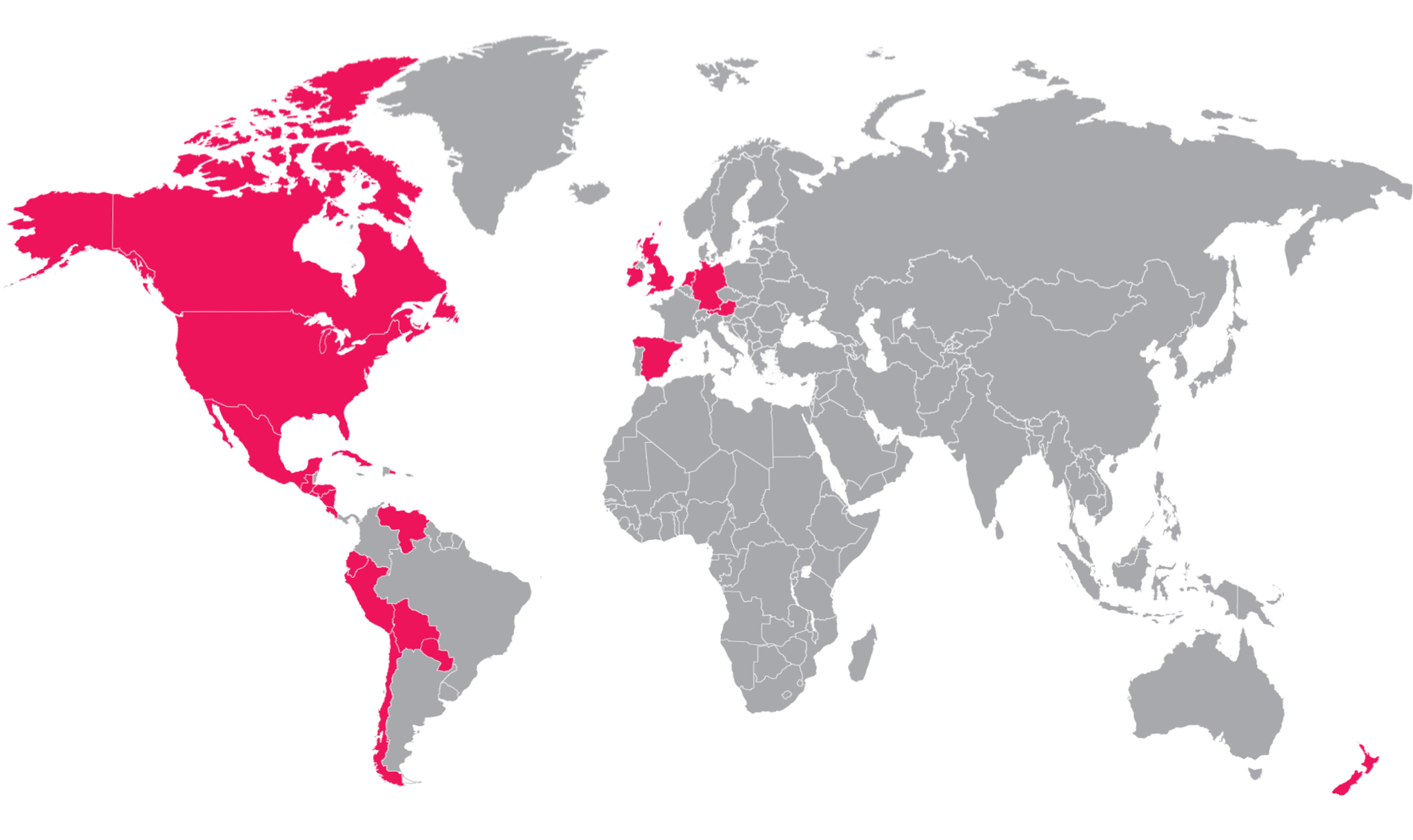 Plants
Distribution centers
Plants
Distribution centers
Plants
PLANTA
UBICACIÓN
ANTIGÜEDAD
PRODUCCIÓN
CERTIFICACIONES
CAPACIDAD INSTALADA (Tn)
CAPACIDAD UTILIZADA (%)
Planta Barilla
San Luis Potosí, SLP
2002
Pastas alimenticias
FSSC 22000v.5.1 ISO 22000:2018 ISO/TS 220021:2009 y requisitos adicionales.
83,954
85%
Planta McCormick Duque de Herdez
San Luis Potosí, SLP
2005
Aderezos, especias, jarabes, mayonesas, mermeladas, mieles, mostazas y té.
FSSC 22000 V5.1, C-T PAT ISO 50001:2018
99,039
58%
Planta Herdez Villagrán


Villagrán, Gto.


1995


Deshidratación de chiles varios, mezclas y moliendas.
28,609
32%


Planta Helados


Lagos de Moreno, Jal.


1972
Helados, sorbetes, paletas, sándwiches, conos, copas, y postres congelados.
FSSC 22000v5.1, ISO 22000:2018, ISO/TS 220021:2009, FDA bajo requisitos de FSMA, Cadena de custodia de UTZ Industria Limpia, Industria Segura, ISO 50001:2018 ISO 14001:2015 ISO 45001:2018
71,345
36%

Planta San Luis Av. Industrias
San Luis Potosí, SLP.
1980


Moles, jugo de 8 verduras,
vinagres, nopales con
jalapeño, salsas y salsas
picantes.


FSSC 22000, C-TPAT, KOSHER y COSTCO
116,790


52%


Planta Intercafé


Oaxaca, Oax.
1988


Café.


Safety Quality Food Ed.9.
3,429
74%
Planta México


Cuautitlán, Edo. Méx.
2013
Mayonesas, aderezos y mostazas.
Certificación FSSC 22000 ISO 50001:2018
183,890
71%

Planta Chalco
Chalco, Edo. Méx.


2010
Helado de yogurt y productos naturales (cereales, granolas y toppings).


Industria Limpia, FSSC 22000 V5 (Enero 2022).
29,000


26%
Planta Sabinas 1


Sabinas, Coah.


2010
Aguacate para productos terminados de exportación y salsas.


Safety Quality Food Ed.9, Orgánico, Kosher, Halal, OEA
11,796
83%
Planta Sabinas 2
Sabinas, Coah.
2000


Aguacate para productos terminados de exportación y ventas nacionales a clientes institucionales.


Safety Quality Food Ed.9, Orgánico, Kosher, Halal, OEA
47,186
83%
Planta Santa Rosa Tomates


Los Mochis, Sin.


1981


Productos empacados derivados del tomate.


FSSC 22000, Versión 5.0, COFEPRIS y KOSHER.
171,370
88%


Planta Santa Rosa Vegetales


Los Mochis, Sin.


2014


Vegetales, salsas y chiles.
FSSC 22000,
Versión 5.0,
COFEPRIS y
KOSHER
129,963
39%
Interdeli
Querétaro, Querétaro
2000
Jocoque, Yogurt Griego, Quesos frescos de Leche de cabra y Vaca, Mozzarella, Brie, Requesón.
Safety Quality Food Ed.9, Kosher
3,250
55%
Deli, Dips & Snacks
Querétaro, Querétaro
2016
Pan Pita de harina de trigo, dips de garbanzo y ajonjolí, Tortillas y Tostadas a base de Nopal y Maíz
Safety Quality Food Ed.9, Kosher
5,250
52%
Planta Dallas
Dallas, Texas. (E.E.U.U.)
1996
Alimentos mexicanos congelados listos para servir.


Safety Quality Foody HACCP.
25,990
87%
Distribution centers